Messin' with Texas means messin' with outdated structures founded on inequity and working towards building a barrier-free UT. Our lives as queer women of color have influenced the ways we move and think in our society, allowing us to recognize how systems of oppression affect the real world and how we can overcome these systems. 
When it comes to creating and shaping our past, present, and future perceptions of our history and culture, we shoulder that responsibility. With this responsibility, we have the power to provide a vision that we should all strive for: a vision that allows for the socioeconomic and cultural prosperity, development, and empowerment of all communities. It means greater accessibility to resources for those historically marginalized, long-term sustainability so that cultural equity can be equally accessed and built on by future generations, and representation across all scales. 
We write this as our future for us, for UT, for Texas because simply put, we need this future. It has the transformative potential to give underrepresented identities the platforms that have long been denied from us. We must champion progressive culture, bridge communities, and pave the way for marginalized identities to take up space front and center. It's not enough to put "diversity and inclusion" or "affordability" in our platform; we need to actively work on restructuring our society and the roles we play in our society through empowering community-building and world-changing policy change. Every action we take and every word we say moves us towards a more equitable future...so let's start here, because what starts here changes the world.
​​​​​​​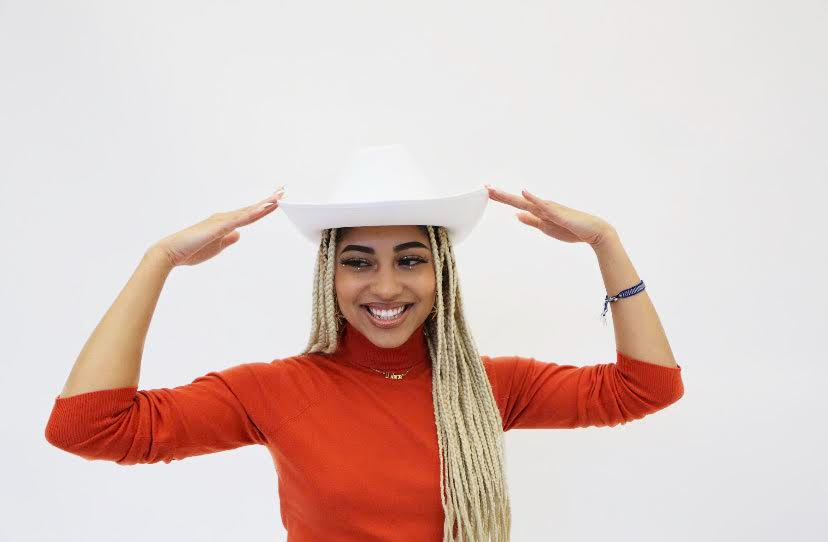 Simona Gabriela Harry - Presidential Candidate
Hometown:
South Padre Island
Class/Degree:
Third year & English & Black Studies 
Star sign:
libra sun, taurus moon, aries rising
* Coalition Against Sexual Misconduct 
*Latinx Community Affairs - Co-Director of Community Engagement 
*Onyx Honor Society - Internal VP 
*Deeds Not Words - Communications Chair 
*Annie's List - Programs Intern
*Foundations Communities - After-school Teacher
*Black Honors Students Association 
youth education & development & educational equity, pan dulce, anything baby pink, human rights for all
​​​​​​​
Lynn Huynh - Vice-Presidential Candidate
Class/Degree:
Third-year, Women's & Gender Studies and Advertising
Star sign:
Capricorn sun, Leo moon, Gemini rising
*Coalition Against Sexual Misconduct
*Research: Institute of Urban Policy Research & Analysis Intern: affordable housing, education equity, UT Mellon Undergrad Fellowship, Feminist Geography Research Collective....on aesthetics of gentrification....
*Multicultural Engagement Center / Queer & Trans People of Color Agency Creative Director
*City of Austin Climate Change Plan 
Past:
LLA c/o 2017, ORANGE Magazine, Design for America
Passionate about:
iced lattes, cheese, socio spatial justice, environmental justice, design, good typography, and fooooood (check out @28thstreeteats)